I've been working in this place for nearly 6 years now, and take walks around the plaza on most workdays (weather permitting) and I was surprised to discover today that there's an Imo's Pizza location here.
I mean, in retrospect, I have noticed it before, and then dismissed it from mind and memory. If you asked me to list all the outdoor plaza businesses on this property, or all the places one could get food, I would not have recalled its existence. That's how much esteem I have for St. Louis style pizza and Imo's in particular.
On a recent visit, my brother's wife was excited to try our local pizza because she'd heard about how terrible it was and wanted to experience that for herself. We ordered Imo's, which I hadn't touched in years because it's terrible. And yes — it was still terrible. You literally could turn it upside down and lose track of which side was the top, because the "cheese" looked identical to the crust. It does technically count as food because there are carbohydrates and fat in it. But the nicest thing you could call that pizza is "non-toxic."
I'm firmly in the Pi Pizzeria camp when they say: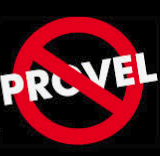 Provel is our local alleged "cheese." It's a processed blend of provolone, mozzarella, and cheddar. Somehow, it tastes like nothing and has a very non-cheese texture. I don't know why it's popular here, but according to Wikipedia and personal experience, it is a rarity outside of St. Louis. Couple this with a cracker-thin crust and overcook the whole thing, and you've got Imo's. Add a layer of lubricating grease to it and you've got Cecil Whitaker's. If you're ever in St. Louis, I recommend the pizza at Pi, Dewey's or Crushed Red instead.
It's almost unfortunate that I wrote this post though, because now whenever the landfill stink drifts this way, I will remember that there's an Imo's here.